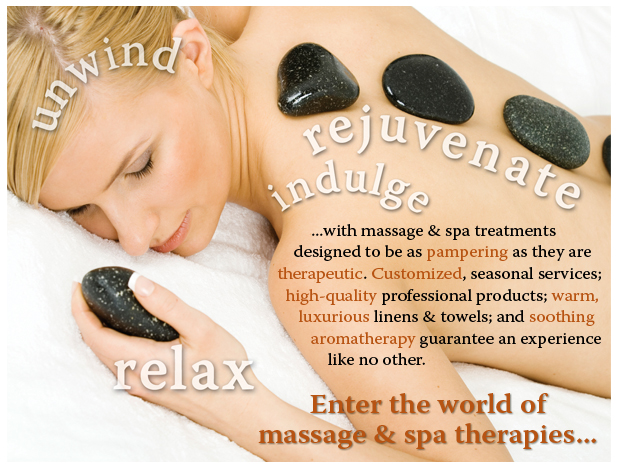 Have an appointment?

Important information for all clients
CLICK HERE for a Health Information form which must be completed within 24 hours of every appointment (until further notice).

Are you...

New to massage & spa therapies?
CLICK HERE for information about what to expect during your session.
Wanting to learn more about Carrie's massage therapy rates & services?
CLICK HERE to "read all about it."
Interested in Carrie's therapeutic spa services?
CLICK HERE for all the exciting details!
Wanting to schedule your appoinment?
CLICK HERE for Carrie's office hours, and start experiencing all the benefits of massage & spa therapies today!
Looking for a great gift idea?
CLICK HERE for gift certificates, fabulous gift sets, and other indulgences that all the special women in your life are sure to love... plus, it's always the right size and color!
Looking for Carrie's office?
CLICK HERE for directions to Carrie's office.
Trying to find the answer to a massage or spa therapy-related question and can't seem to find it here?
CLICK HERE to email Carrie your questions, comments, or any other thoughts. She would love to hear from you!
Except for logos of Arbonne, Studio 2, AMTA, State Medical Board of Ohio, Union County Chamber of Commerce, BIOTONE Spa and United Way, all of which are the property of their respective owners, the contents and graphics on this website are Copyright © 2012-2020 Carrie Bezusko.
Website design and maintenance by G.K.M. Tobin.