Carrie Bezusko is a massage therapist licensed by the State Medical Board of Ohio (license #13737). She received her training from the American Institute of Alternative Medicine in Columbus, Ohio (formerly Massage Away School of Therapy).



A member of the American Massage Therapy Association, she is skilled in providing relaxation (Swedish) massage, as well as therapeutic/deep tissue massage and Neuromuscular Therapy, including techniques designed to help alleviate the pain and discomfort associated with many common muscular disorders.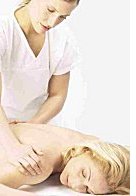 Carrie takes pride in providing the highest level of care and service in order to best meet her client's needs. A brief discussion with each client before the massage allows Carrie to determine the client's goals for the session so she can work to meet those goals.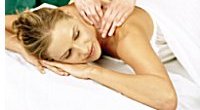 In addition to her training in massage therapy, Carrie holds Bachelors degrees in both English and psychology from The Ohio State University. She also has a background in marketing, including an extensive portfolio of writing, editing, and graphic design projects. She continues to do freelance work through Studio 2, based in Central Ohio.
Except for logos of Arbonne, Studio 2, AMTA, State Medical Board of Ohio, Union County Chamber of Commerce, BIOTONE Spa and United Way, all of which are the property of their respective owners, the contents and graphics on this website are Copyright © Carrie Bezusko.
Website design and maintenance by G.K.M. Tobin.